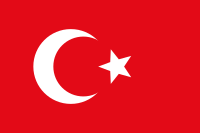 ARD Group
ARD Group has been founded since 2006, by bringing large affiliate companies together within Turkey and the world market under an institutional identity. In the formation of Holding companies, which are gathered under the main headings of Information, Health, Defense, Energy, Construction and Consultancy. It is considered that these fields of activity are services with high threshold value, technological necessity and macro level value in Turkey. Designing projects for the state and private sector in Hacettepe University, Technocity with its two R&D offices and more than 50 expert engineers and software developers. All software processes progress in compliance with ISO 15504 SPICE Level 2 standards which is the world software processes. Furthermore, data safety is prioritized by ISO 27001 information safety and facility safety certifications. ARD GROUP Informatics is one of the largest business partners of Vodafone Corporation for the publication of the projects that they developed and on cloud services and it uses Vodafone Cloud Technologies Base, which is the greatest data center of Vodafone Group in Turkey and the sixth greatest data center of Vodafone Group in the world. Apart from that, ARD GROUP Informatics actively operates in Smart Solutions such as Smart Health, Smart City and Public Safety, Smart Energy, etc. provides end-to-end solutions within Turkey and Worldwide projects. Also, we collaborate with the giant vendors such as HITACHI as a VAR, Service Provider and System Integrator. Within the context of "Smart Cities", ARD Group produces "Smart Environmental Security System" solutions for institutions and organizations who's internal and external area security condition at critical level.
 ARD Group is actively involved in the studies related to Industry 4.0 in Turkey and takes part in the management board at the Industry 4.0 cluster. Therefore, we have a fund of knowledge of Industry 4.0. Also, we have completed as well as ongoing projects related areas on Semantic Web and IoT experiences. ARD Group also has important accomplishments in public law and security sector in Turkey with the biggest private sector judicial network project integrated with the national judiciary informatics system of Ministry of Justice, offering informatics services in a wide judicial spectrum from all legal authorities. Furthermore, it has developed UHAP-National Law Network Project, the second largest legal platform in Turkey, and has been rendering cloud service-provider services. We are serving customers in a global scale with the solutions such as IoT, Cloud, Big Data Analytics, Industry 4.0, development of IOS & Android applications and Smart Video Analytics. Having experiences in R&D, delivery & Project management for Government Agency, in the scope of Eureka; ITEA 2, ITEA 3 project calls and in the scope of European Commission Funds Horizon 2020' projects as well as national funded TUBITAK and KOSGEB projects. In last 5 years the ARD holding has been ranked in Deloitte's Technology Turkey list in first 10(ten) and in first 20(twenty) in EMEA region list of the fast growing technology firms ranking.
ARD GROUP is a well-known Key Actor in EU Projects Consortiums in its Region and acts as driving force in its Role. As Consortium member ARD Group has participated as the Country Coordinator on various Projects in its past and today.
Main Contributions : ARD GROUP will take part in the project as a use case provider in the field of justice and focusing on lawyer assignments in civil and criminal cases. The data in the anonymized data pool will be made meaningful and requests for assignment will be parameterised with distance, suitability, language (particularly for migrants), disability (e.g. requirements for sign-language), previous experience, performance and training (e.g. who have received appropriate training for persons who have experienced sexual abuse or violence, child cases etc.) using machine learning, NLP and AI as well as sensory inputs and appoint a lawyer to match the requirements.